All Buncombe County Schools will operate on a two-hour delay for students tomorrow, January 13.
Interior Design Studio students have transformed a meeting room in the media center into a mulit-purpose production space. CTE teacher, Britney Whitworth and media specialist, Kelli Self collaborated with students allowing them to make a formal design pitch to Principal, Dr. Sircey and then bring new life to the room with their vision.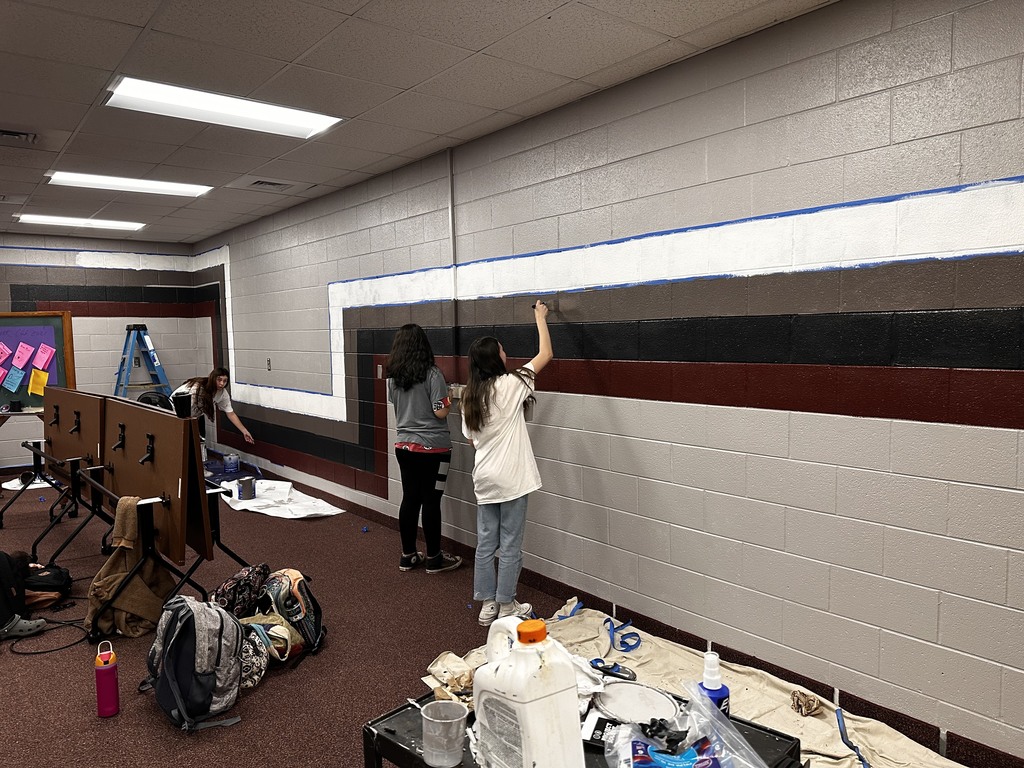 How to Pay for College - A free, virtual (on-line) series to help students and families learn how to apply for financial aid is being offered in February. It begins February 2 and a new topic is shared each Thursday in the month. Sponsored by College Foundation of North Carolina and the North Carolina State Education Assistance Authority the event is a good way to start the process. The flyers (both in English and Espanol) with this announcement have a QR Code leading registration. You can also go to CFNC.org to learn more tips. The Student Services Department at Owen High is happy to help our students and their families be successful with this process.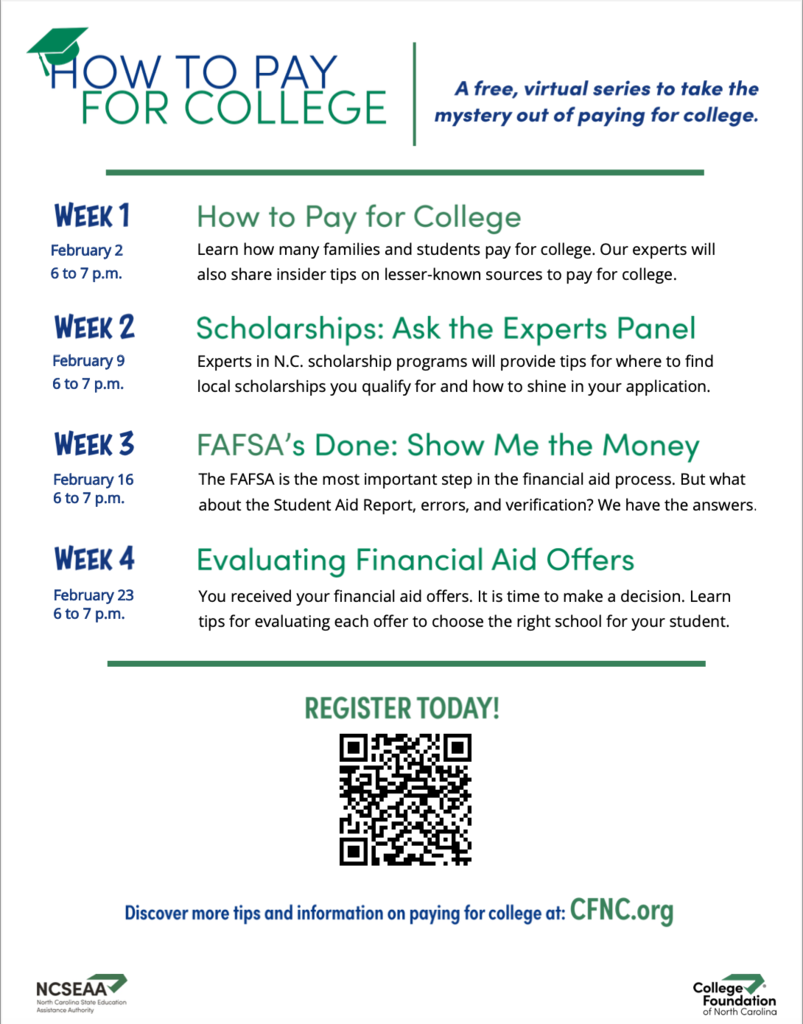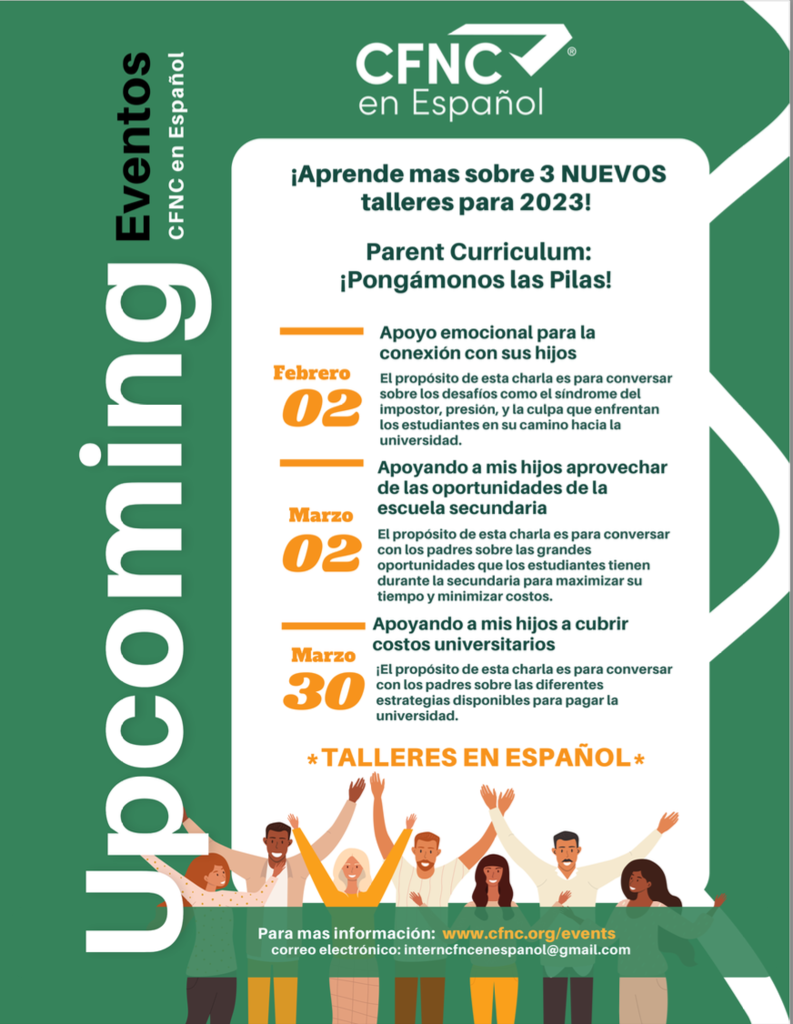 Kelly Dunbar who was named the 2022 NC History Teacher of the Year has now also been recognized as Owen High School's 2023-2024 Teacher of the Year. She was surprised by Owen's previous teachers of the year this afternoon with the news!

Owen High PTO invites all parents to attend its next meeting Wednesday 1/18/2023 5:30pm in the caferia.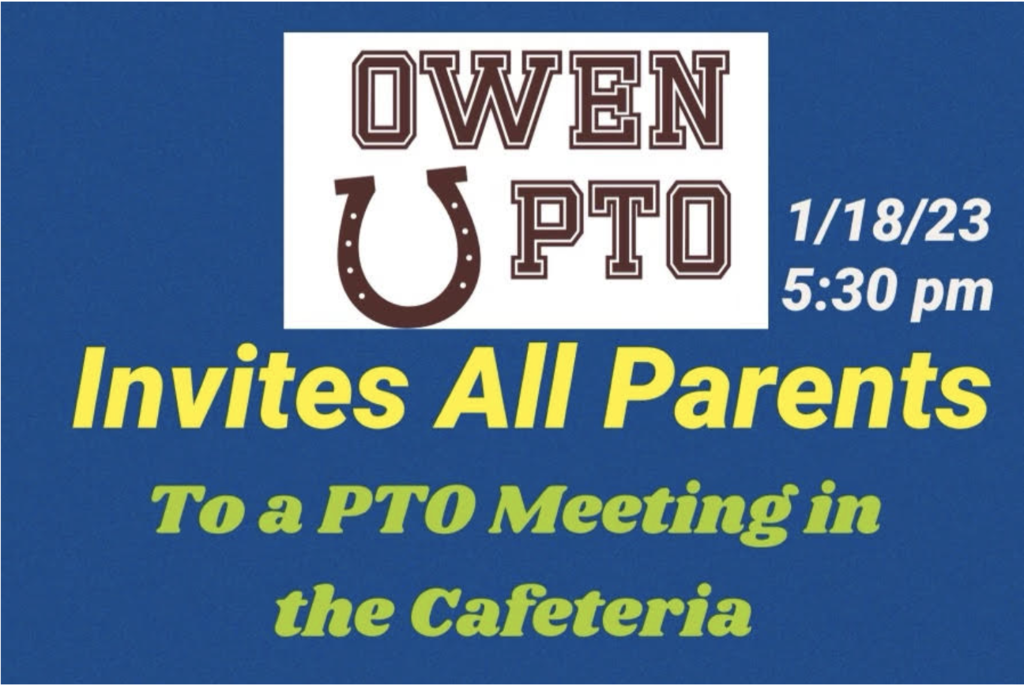 Twilight School is scheduled to begin on Tuesday, February 7, 2023. Twilight School will be held at the Buncombe County Schools Central Office building on Bingham Road in the Nesbitt Discovery Academy beginning at 4 p.m. If you are interested, 1) READ THIS INTRODUCTORY LETTER FIRST:
https://5il.co/1mheu
2) Apply here:
https://forms.gle/r6tjPC7x4f5iJARVA
.
Gingerbread Farms ! Oh, what fun it is ! Thanks, Mrs. Blackwell and Mr. Nester for making this season bright for your students by arranging this competition.#elevate!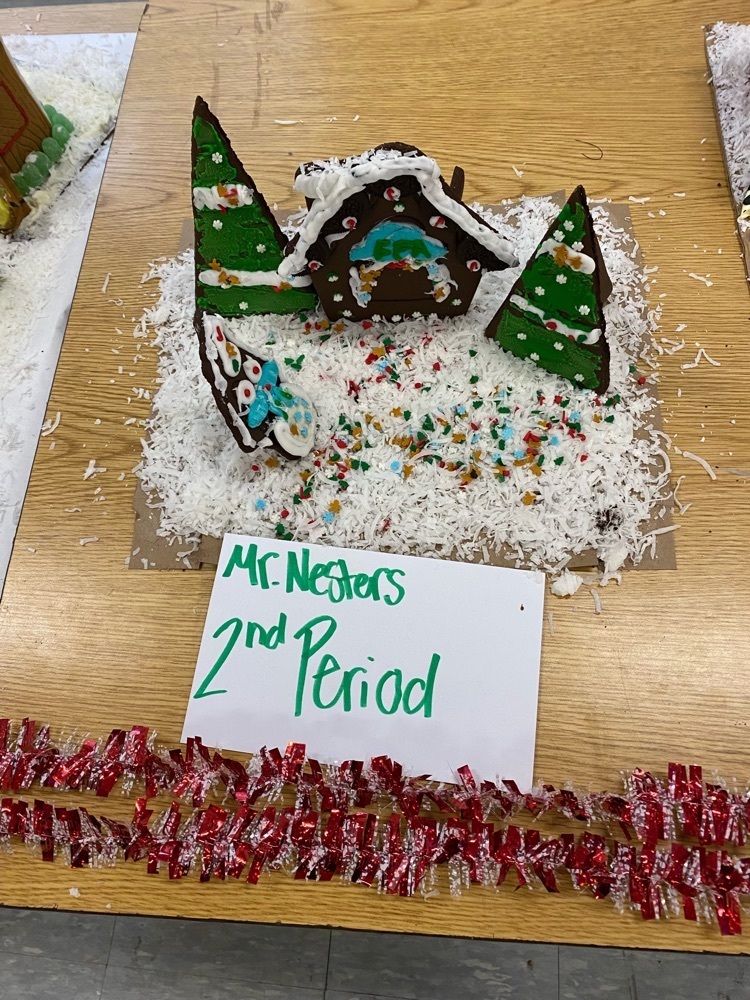 Thank You PTO for providing faculty and staff with a Holiday meal! "The most wonderful time of the year ! " Santa, Missy Herrin and Chief Elf, Teresa Elder set up our feast and our other wonderful PTO members joined in to serve us and make us feel special! Look for more PTO information and ways to help on our Web site. #elevate!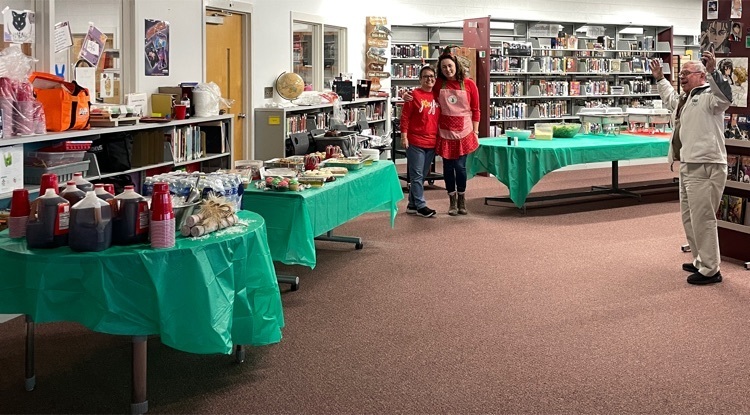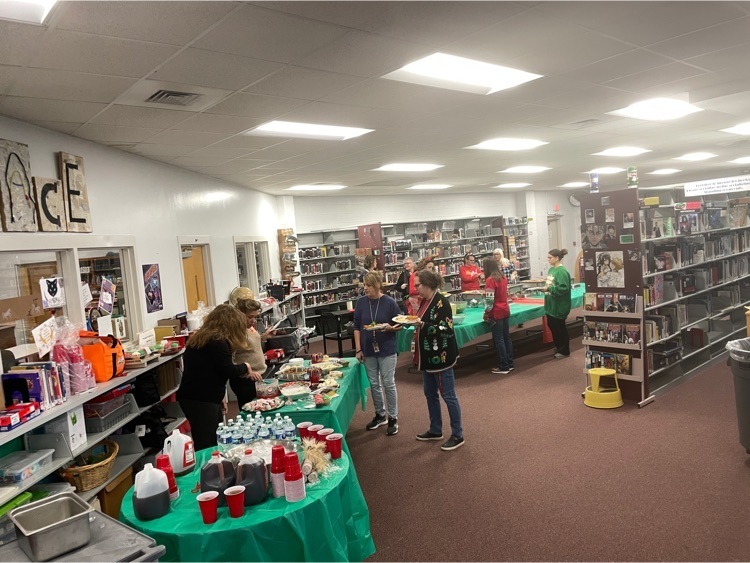 Students in AP Language and AP US History debate the role of the individual or structures/institutions/groups in making historical changes. Josh Hollowell said, "preparing for the event helps me understand the voting rights act more and preparing for the debate allowed me to gain a better understanding of the perspectives" and his partner in debate Oscar Marquez added, "I think doing all the research and preparing for the speech was an experience and I enjoyed learning more about the civil rights movement and what led to the passing of the voting rights act." What is certain is that the opportunities provided by teachers Mrs. Dunbar and Mr. Turner are encouraging students to dig deep and learn more. #elevate!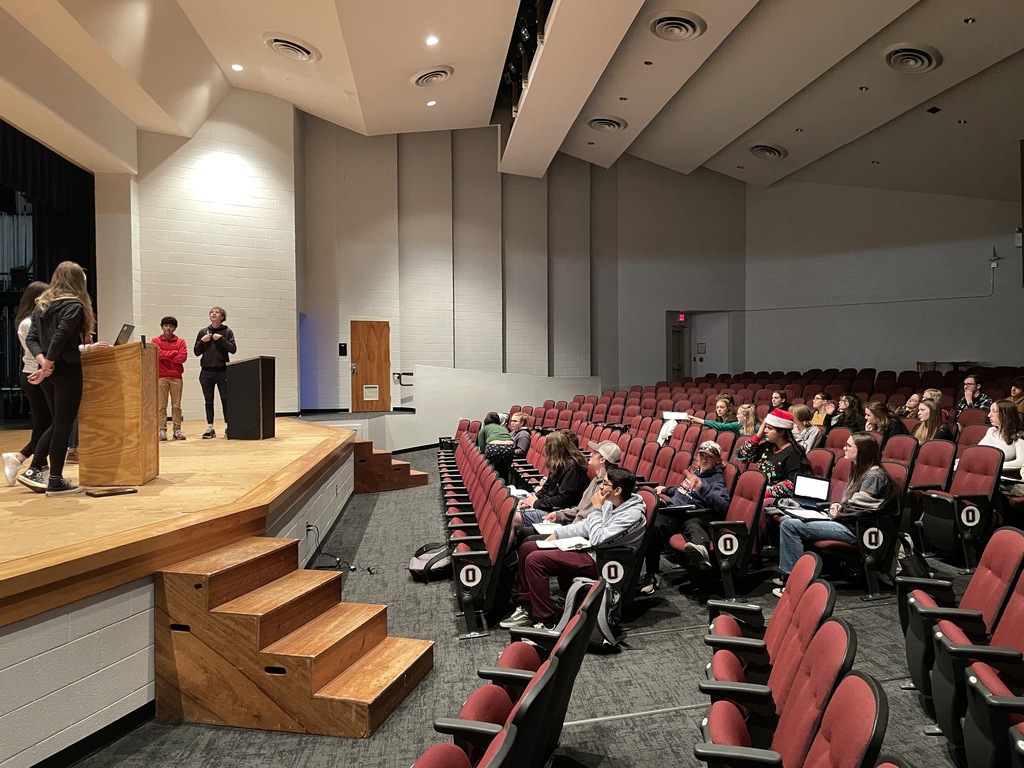 Winter Spirit Week MONDAY Dec. 12th - Flannel Day👕 TUESDAY Dec. 13th - Holiday Character or Headwear Day 🦌🎅 WEDNESDAY Dec. 14th - Ugly Winter Sweater Day THURSDAY Dec. 15th - Ski Lodge Day ⛷🏂 FRIDAY Dec. 16th - Winter White Out for the Basketball Game ❄️🤍
Next week is Winter Spirit Week

We're thankful for our students, teachers, families, and staff who make our schools shine every day! May you have a safe and restful Thanksgiving holiday. 🦃🍊🍁🍂❤️
On December 17, 2022 at 12:00 pm, cadets from the "Warhorse Battalion" will be helping at the Western Carolina State Veterans Cemetery to Remember and Honor our veterans by laying Remembrance wreaths on the graves of our country's fallen heroes. Please help us honor and remember as many fallen heroes as possible by sponsoring remembrance wreaths, volunteering on Wreaths Day, or inviting your family and friends to attend with you. Thank you so much for supporting the Charles D. Owen High School JROTC and Wreaths Across America!
https://wreathsacrossamerica.org/pages/166339/Overview/?relatedId=0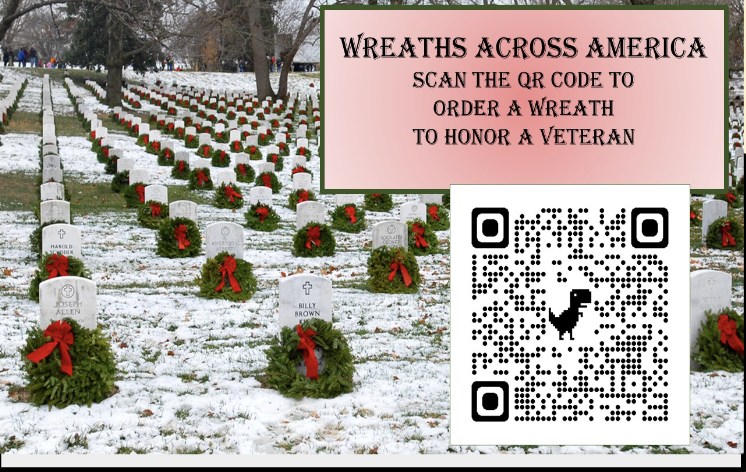 The Application for the North Carolina Governor's School is now open. This is a four-week summer residential program for gifted and talented high school students, integrating academic disciplines, the arts, and unique courses on each of two campuses. Learning focuses on the exploration of the most recent ideas and concepts in each discipline, and it does not involve credit, tests, or grades. Click the following link to learn more about the program. NC Governor's School website (
https://www.dpi.nc.gov/students-families/enhanced-opportunities/north-carolina-governors-school
)

Free/Reduced Meal Applications for the new school year are available now! You may apply online >>>
https://bit.ly/3QaVJHm
This important program ensures all of our students have access to healthy lunches during the school day without accruing large cafeteria balances. This program is confidential and registration is easy! This year, children who qualify for this program will not be responsible for any of the cost of the lunch. This year, universal free lunch is no longer available at the majority of our schools as we continue with COVID recovery. Paper applications will be given out on the first day of school. Please take a few minutes to fill out a free and reduced meal application today, even if you aren't sure if you will qualify. If you have questions or need assistance please call 828-255-5927. Please note that all schools will still serve breakfast to students at no cost next year!

Attention, Parents: If you have already moved or have plans to move this summer and will switch schools, please plan on enrolling your child in their new school as soon as possible! This includes those remaining in Buncombe County Schools and those leaving the area. Our schools have begun sending out important information for the new school year, and if you aren't enrolled in the correct school, you'll miss these messages. Not sure which is or will be your community school? Click buncombeschools.org/findmyschool to connect with your new Buncombe County School. We look forward to welcoming your child to school!

Scheduling routine health check-ups and routine immunizations took a backseat during the pandemic. Now is the time to get back on track with routine care which includes being up-to-date on the vaccines. North Carolina's student immunization schedule includes vaccines such as polio and measles, mumps, rubella (MMR). Kindergarten, seventh, and twelfth graders require certain vaccines that can be found here>>>
https://immunization.dph.ncdhhs.gov/schools/k-12.htm
Make an appointment with your health care provider to get back on track today. Don't have a health care provider? Buncombe County Health and Human Services can help. Visit buncombecounty.org/immunize for more information on their walk-in hours and appointment scheduling.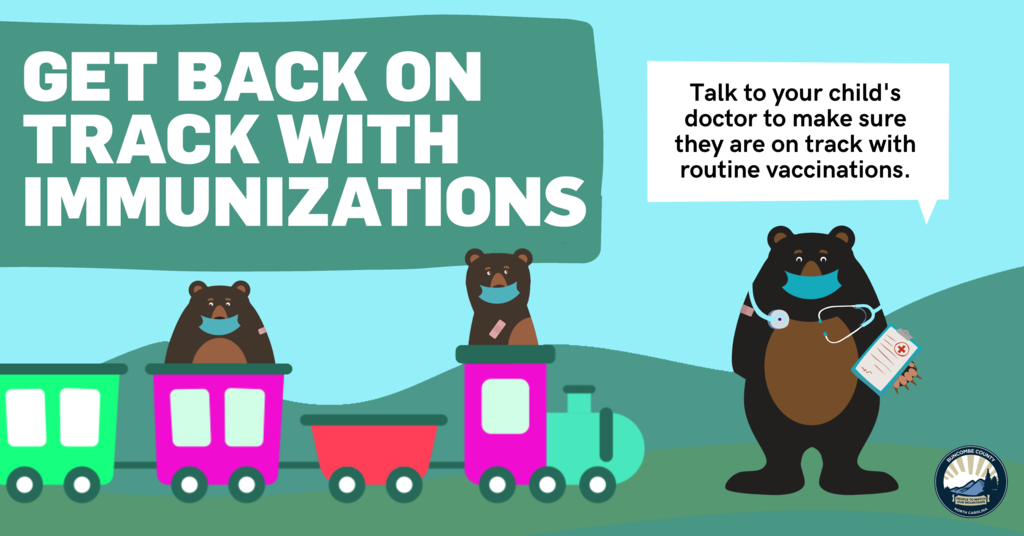 Happy Fourth of July from Buncombe County Schools! 💥 🇺🇸 #BCS #WeAreBCS #BCSadvantage #AVL #Asheville #828isgreat #the828 #WNC #publicschools #NCpublicschools #AVLtoday #AVLnews #Buncombe #BuncombeCounty

Happy Fourth of July from Buncombe County Schools! 💥 🇺🇸 . #BCS #WeAreBCS #BCSadvantage #AVL #Asheville #828isgreat #the828 #WNC #publicschools #NCpublicschools #AVLtoday #AVLnews #Buncombe #BuncombeCounty

#BCS students finished their year with exciting #FieldDay experiences! Check out these fun photos from around the district.